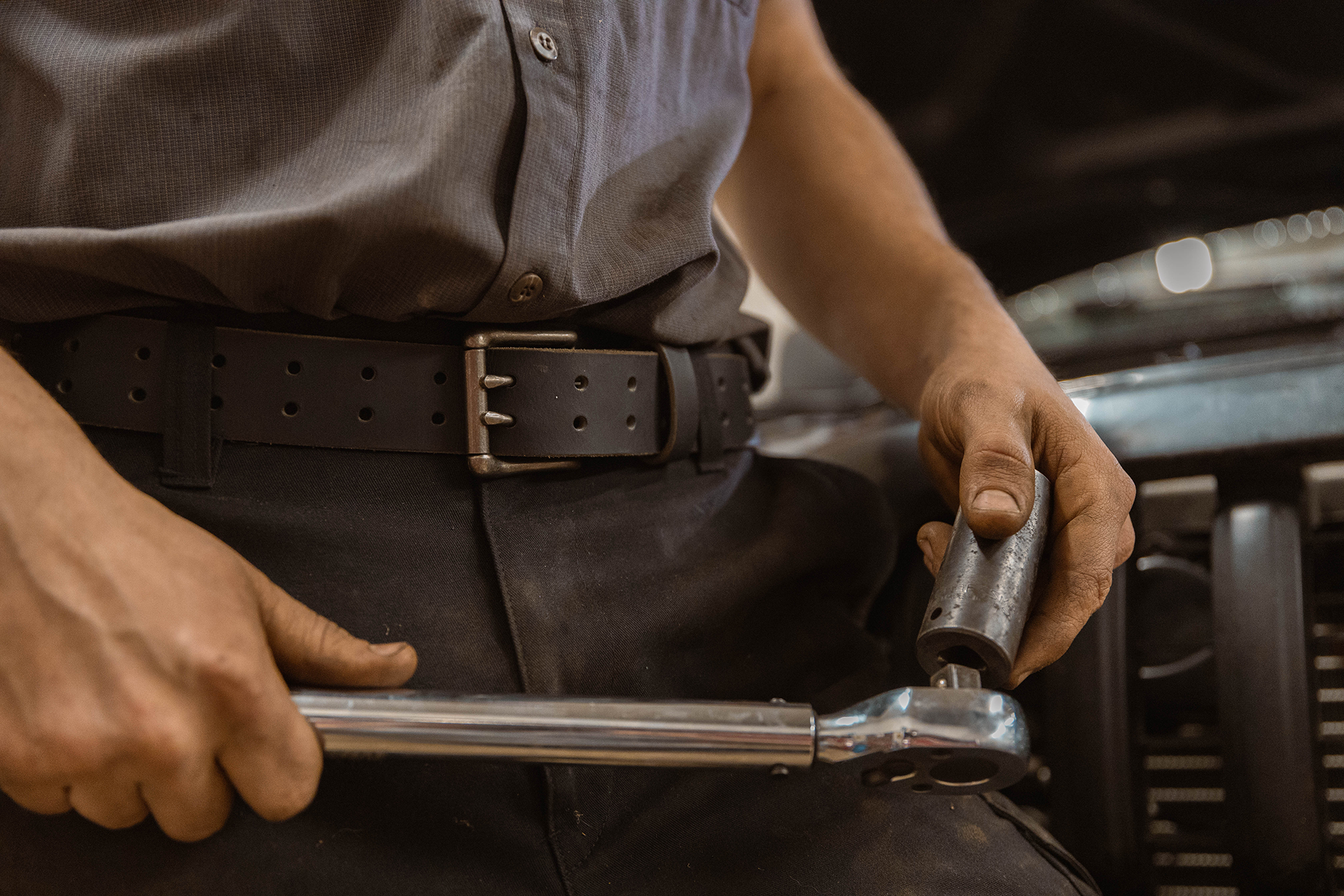 Lifetime Warranty
At Nohma Leather, we take pride in crafting high-quality leather goods that are designed to last
a lifetime. We are so confident in the durability and quality of our leather products that we
offer a Lifetime Warranty on all leather belts and slings.
Our Lifetime Warranty covers any defects in materials and workmanship for the lifetime of the
product. If your belt or sling breaks or experiences any other issues due to a manufacturing
defect, we will replace it with the original size ordered, no questions asked.
Our lifetime warranty covers product material and construction under intended wear and use.
Only our heavy-duty leather belts are intended to be worn with pants and to hold appropriate
gear, such as holsters and various utility equipment specifically meant for attaching to belts.
Accidents such as chemical spills, animals chewing on the belt, and damage caused by misuse
are not covered and will void the warranty.
In some cases, we may require an upgrade to a heavier-duty belt if the original one you have is
not sturdy enough for your use.
All belts will curve and mold to your body, and this is expected and desired for the most
comfortable fit. This is not a defect and is not covered under warranty.
Full-grain leather is not intended to be exposed to water for prolonged periods of time.
Although you can wear your belt in all types of weather, it will become damaged if it gets repeatedly soaked and dried. If your belt has been subjected to excessive water or improper storage
in damp areas, it voids the warranty.
Yes, any alteration to the belt will void the warranty.
Buckles and screws are covered for breakage or failure, and since these parts are easily user-
replaceable, replacements will be sent at no charge for the user to replace. If you repeatedly
have screws coming loose, a couple of drops of clear nail polish on the threads before installing
will act as a low-level Loctite and prevent future loss. Cosmetics are not covered on hardware.
Absolutely! Belt buckles are covered for failure and breakage and are user replaceable. All belt
buckles with finishes or plating, however, will eventually show signs of wear, so cosmetics are
not covered.
Congratulations on your weight loss! As much as we would like to, we can't be responsible for
weight gain or loss. The warranty covers the belt in the original size purchased only.
Our warranty only covers items purchased directly from the Nohma Leather
website and on Amazon, wholesale or third-party purchases are excluded. Accidents such as
chemical spills, animals chewing on the leather product, and damage caused by misuse are not
covered and will void the warranty. Additionally, alterations to the belt, including hole-
punching, will void the warranty.
We believe in standing behind our products and offering exceptional customer service to our
valued customers. If you have any questions about our warranty or need to make a claim,
please don't hesitate to contact us. Thank you for choosing Nohma Leather, and we look
forward to providing you with quality leather goods for a lifetime.
We will refund, replace, or repair any original, unaltered, and unmodified leather product that
fails, at our discretion. However, damage caused by modifications, improper care, or negligence
will not be covered.
Nohma Leather products are made in the USA from the finest full-grain leather hides, resulting
in a strong belt that will never crack apart or break.
Warranty terms and conditions are subject to change and update, but we will always stand
behind our products and provide exceptional customer service.